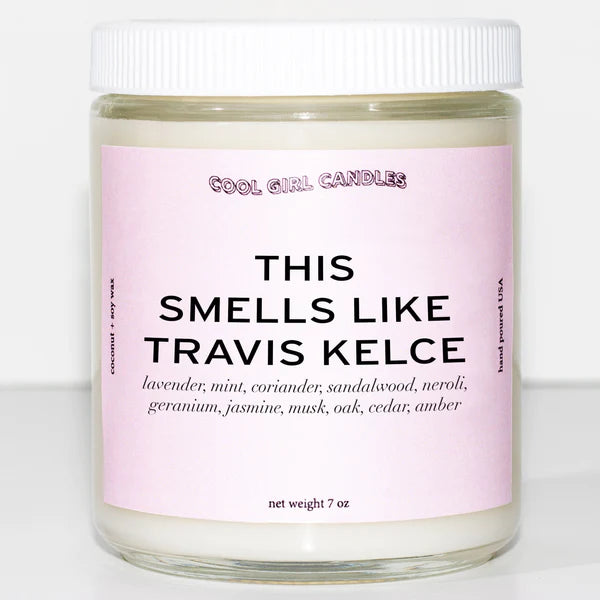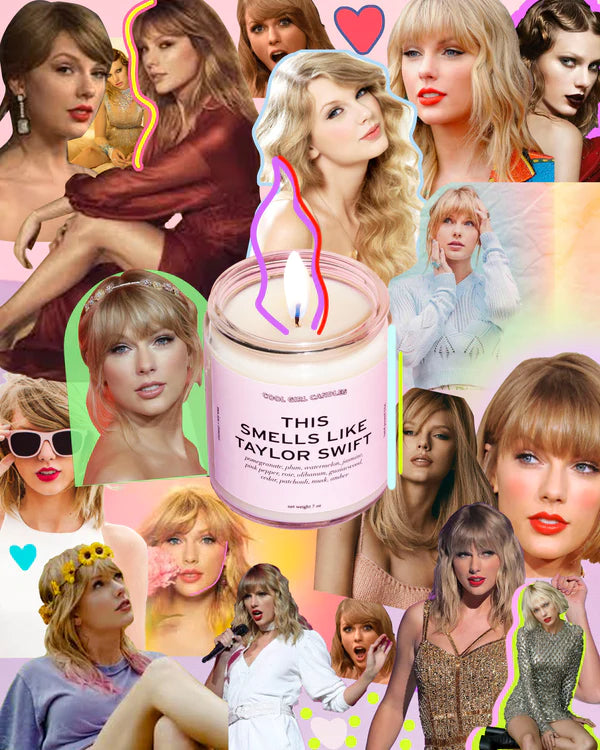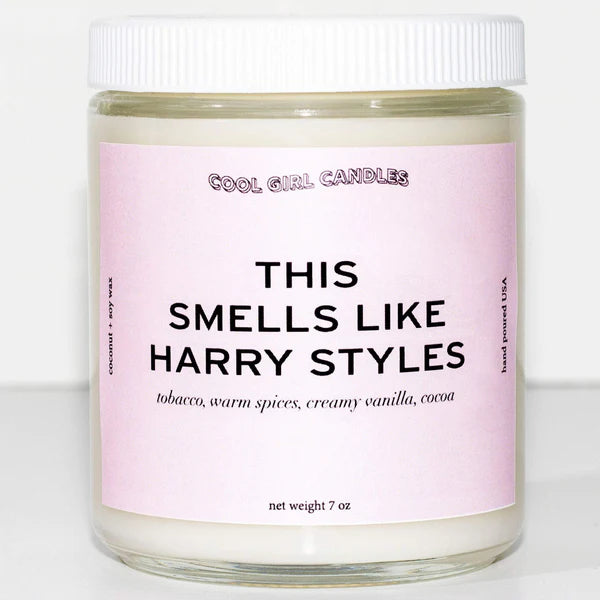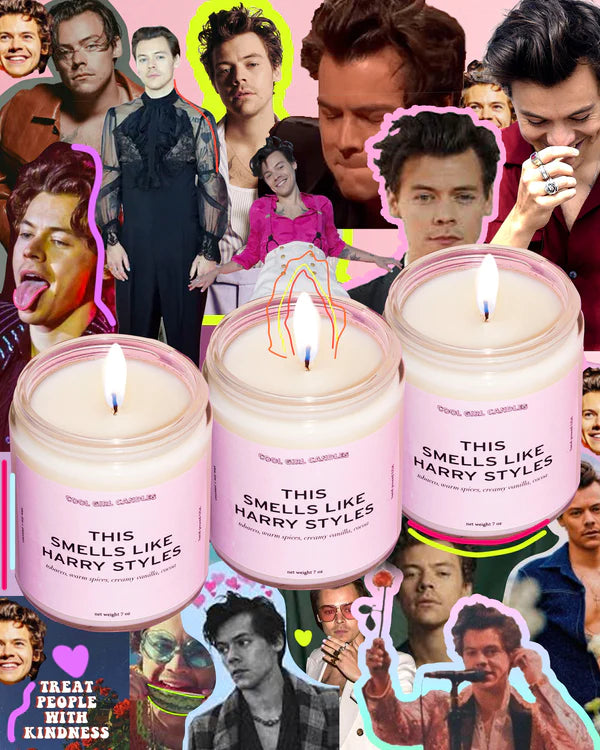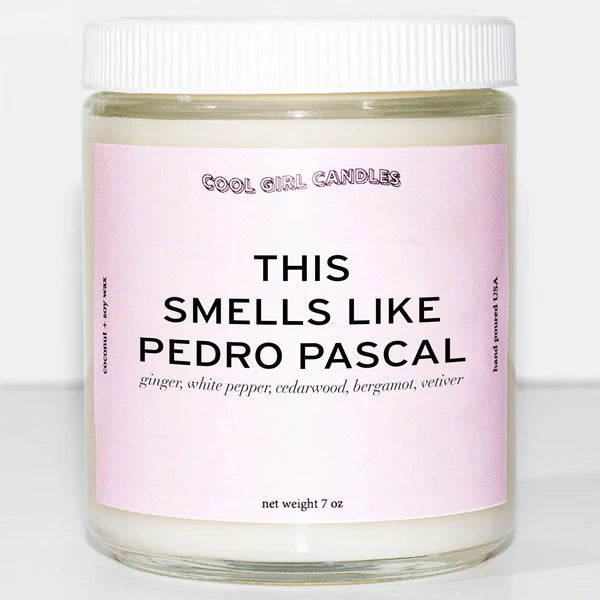 A candle for all the football fans out there! This candle is made to smell like your favorite tight end from the Kansas City Chiefs. It smells fresh and masculine, just like Travis!
Travis Kelce: Lavender, mint, coriander, sandalwood, neroli, geranium, jasmine, musk, oak, cedar, amber
Taylor Swift Scent: Smoky, warm, woody, and inviting guaiacwood, pink pepper, patchouli, amber, and cedar play together with sweet, juicy, aromatic wisps of pomegranate and decadent florals to brighten up and soften the sensual mood. 
Harry Styles Scent: Our Harry Styles candle has notes of warm, smoky tobacco with traces of creamy vanilla and cocoa mingling with sweet woodsy nature. It's like you're outside among lush greenery enjoying a warm drink surrounded by candlelight while Harry Styles stares into your soul.
Pedro Pascal: Light up your home with the scent of the internet's cool slutty daddy— Pedro Pascal! Our This Smells Like Pedro Pascal Candle is the original Pedro Pascal candle and a must have for anyone obsessed with The Mandalorian or The Last Of Us!